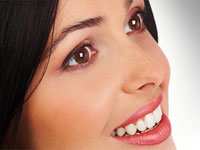 If you're looking for cosmetic dentistry in Moreno Valley, you can rely on Dr. John Shea. He will explain all of the cutting edge dentistry options available to you. Ask us about veneers and teeth whitening and how we can maximize your dental insurance. We also provide teeth whitening, dental implants and sedation dentistry.
Our patients remark about how happy they feel with their beautiful new teeth. Our state-of-the-art methods ensure that your crowns, porcelain veneers or other cosmetic treatments produce outstanding results and are done quickly.
Set up your appointment today for Moreno Valley cosmetic dentistry at Shea Family Dentistry by contacting our thoughtful staff at (951) 242-4332 or by filling out our online form. And please don't hesitate to ask us if you have any questions. We want you to have the stunning, healthy teeth that you dream about.